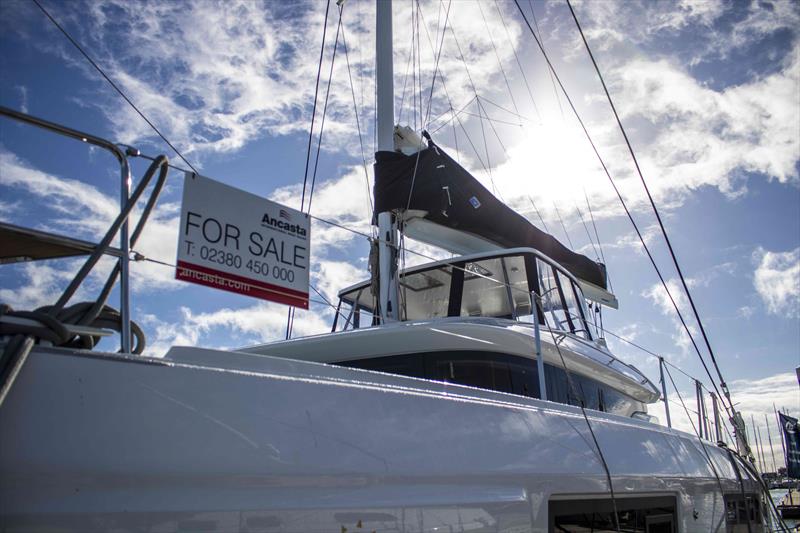 Ancasta strengthens its comprehensive support for multihull owners
Ancasta strengthens its comprehensive support for multihull owners
by Ancasta International Nov 2 15:27 UTC

Brokerage of multihulls Ancasta © Ancasta

In response to the boom in multihull sales in recent years, Ancasta International Boat Sales is strengthening its extensive multihull brokerage services to provide turnkey service to multihull owners.
From buying a multihull for the first time, to commissioning a new build, through regular servicing, servicing or repairs, and selling or swapping a larger model newer or larger, Ancasta provides all the services a multihull owner needs to maximize their time on the water with minimal hassle, for the lifetime of their multihull owner.

Proven multihull expertise
As an award-winning dealer for leading multihull brands including Lagoon, Prestige, Bluegame and McConaghy, Ancasta has been providing exceptional multihull buying and selling brokerage services – new and used – for over 20 years. Additionally, the company has handled over £57 million in multihull sales over the past decade, which is testament to its expertise in the multihull market.

Brokerage specialized in multihulls
For sellers, Ancasta's specialist multihull brokers facilitate the entire sales process from start to finish. From arranging photographs, placing ads, pricing accurately and approaching active buyers, to processing documents and transferring titles, they have the knowledge and experience to manage everything for multihull sellers. Additionally, Ancasta's extensive marketing network of 20 European offices, an extensive database of active buyers and international online partners provides suppliers with global visibility.
Ancasta is currently experiencing unprecedented demand for multihulls from active buyers. Owners considering selling are therefore encouraged to contact Ancasta for a free, no obligation valuation.

Hassle-free multihull ownership
For buyers and owners of multihulls, Ancasta offers a variety of financing and ownership options, including multihull-specific financing, charter programs and condominium syndicates. The Ancasta Group also provides turnkey servicing, maintenance and refit services through Ancasta Yacht Services. With a team of highly skilled craftsmen and excellent facilities in Hamble, AYS helps owners with everything they need to keep their multihull running smoothly.

Multihull knowledge
And as if all that weren't enough, Ancasta recently launched a dedicated online multihull hub – ancasta.com/multihulls – which provides multihull fans with all the latest boating news, shows and events, multihull cruising guides and how-to articles. . Additionally, owners can sign up to chat with like-minded multihull enthusiasts via the Ancasta forum, log into the My Ancasta portal to manage their multihull brokerage trip, and even participate in rallies and excursions with the Ancasta Boat Club.
For more information, visit ancasta.com/multihulls