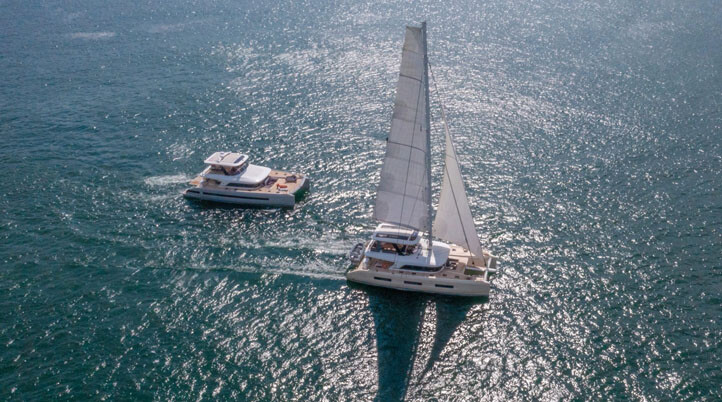 AnimaMundi partners with DJI and Lagoon to identify and reduce plastic waste around the world
December 2, 2021
After living for 2 years on a sailboat in the Caribbean and visiting 10,000 linear kilometers of coastline, Matt Cooper, an Airspace Engineer, was able to visit some of the most "pristine, unusual and beautiful parts of our planet". However, along all the beaches and parts of the coastline he visited, he never found one that did not contain any type of plastic waste. With approximately 33,000 single-use plastic bottles entering our oceans every minute and 300 million tonnes of plastic produced each year, at least 8 million tonnes end up in our oceans, which represents 80% of all marine debris . In an attempt to reduce these numbers, Cooper founded AnimaMundi, a non-profit organization based in Geneva, Switzerland.
While there are hundreds of actors in the 'stop plastic use' or 'find better ways to handle / recycle plastic' camps, Cooper has found that no one is measuring where and how much plastic is getting. washed up on our shores. With AnimaMundi, Cooper wants to create a global database that shows where the plastic waste problem lies along our coasts, such as "a map where you click on an island or click on part of a coastline and see how much garbage plastics are there ".
But how does AnimaMundi plan to collect all the data needed to build a global database? While there is already a huge amount of existing historical data residing in the cloud that the organization can leverage to build its initial database, there is still a need to collect recent photos of the current state of our coasts to keep information up to date. To achieve this, AnimaMundi integrated computer vision, artificial intelligence, and object recognition technologies into an app to create an automated process that counts the number of plastic bottles in a given photo. By taking a photo through the app, AnimaMundi's database updates in real time, showing the amount and location of waste on their map.
In January 2021, Cooper gave a presentation on AnimaMundi, where he mentioned that, in phase 2 of the launch process, the organization would start looking at the 40 million people on boats in the Mediterranean in any given year. and the hundreds of millions of people who visit the beaches during the holidays, which could help it evolve very quickly. Another topic of importance for phase 2 was the use of planes, satellites and lidar cameras with drones, to measure microplastics suspended in water and discharged on beaches to understand where the most are. big problems.
Now AnimaMundi is reaching phase 2 thanks to a partnership with DJI and Lagoon. World leader in the sailing catamaran market and partner of the Atlantic Rally for Cruisers (ARC) since 2005, Lagoon encourages catamaran owners to join the AnimaMundi program aimed initially at the Caribbean islands. With the drones provided by DJI, the owners of Lagoon will help AnimaMundi collect the necessary information for those involved in ocean health projects, thus enabling a measurable and results-driven impact for the many investments made.
"Lagoon is proud to partner with AnimaMundi in this exciting data collection initiative using our 'Club Lagoon' as part of the solution," commented Thomas Gailly, Lagoon Brand Director. "We have over 6,000 of our catamarans sailing around the world and we can sense that our customers are increasingly willing to play a role in such initiatives. It is exciting to think that the Lagoon owner community could be involved in capturing this much needed data in a very efficient way. This partnership is the perfect complement to our own policy of respect for the environment and to all the work undertaken to reduce the environmental impact of our activities.
AnimaMundi is currently supporting data sharing projects with the International Union for Conservation of Nature (IUCN) and its Plastic Waste Free Islands (PWFI) initiative to generate weekly island coastal plastic waste profiles covering Grenada, St. Lucie, Antigua and Barbuda.