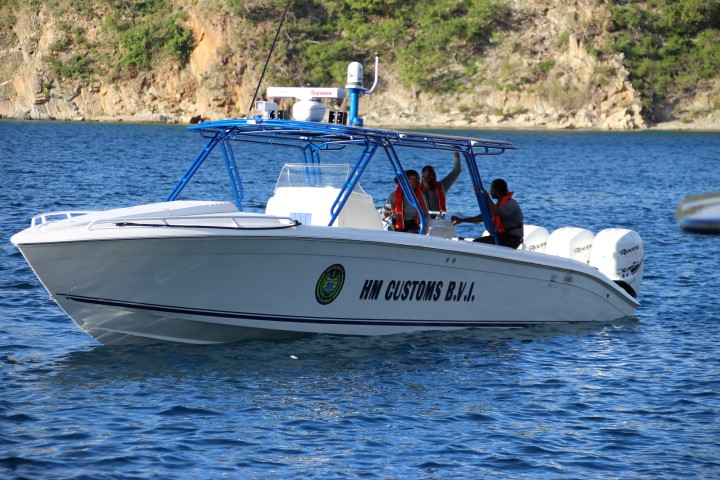 Chartered vessel seized after being operated without a license or permit
Her Majesty's Commissioner of Customs Wade Smith said a chartered vessel was recently seized after its operator knowingly failed to meet necessary charter requirements.
Speaking in an interview with ZBVI radio, Smith said customs officials met with a number of charter companies last week and that there was one in particular that they said could not not to charter because it did not meet the requirements of the Virgin Islands Shipping Registry.
This was in addition to the fact that the ship did not have a commercial vessel license, commercial license or cruise permit.
"This ship continued and was engaged in trade, engaged in charter. They carried out their charter and while on a customs patrol this vessel was identified, questioned and the captain and crew asked the guests to make a statement to the customs officials, telling them they were friends of the captain to avoid paying for the cruise. allowed taxes, but there was a charter that was paid and they were penalized, "Smith explained.
Smith, while declining to give the amount or the name of the vessel, said the fine had been paid and the vessel had been released.
West End charter boats denied leave to depart
Meanwhile, the customs boss said there were also a number of water taxis, which are essentially chartered boats, attempting to leave the territory with guests over the weekend, although they did not do not meet the required conditions.
He revealed that there were around eight ships departing from the West End area, but these were all cleared by HM Customs.
Smith said passengers on the ships were transported to and from the United States Virgin Islands (USVI).
Other water taxis that met the requirements, Smith said, were able to take these passengers from the BVI to the USVI.
Safety a priority
Smith said it has been established by various forums that safety is the number one priority and that water taxis must first meet safety requirements set out by laws governing the Virgin Islands Shipping Registry.
He said the offending vessels had not obtained a commercial pleasure craft license from the customs department, and therefore could not engage in this particular trade.
Owners must first apply to the Virgin Islands Shipping Registry with the required documentation in order to be certified. After that, they must apply to customer service for a commercial pleasure craft license.
This has not been done to date in this case with these specific vessels, Smith said.
Smith said the captains were not charged at the time, but were given a stern warning and could be penalized if it happened again.
Copyright 2021 BVI News, Media Expressions Limited. All rights reserved. This material may not be published, broadcast, rewritten or distributed.