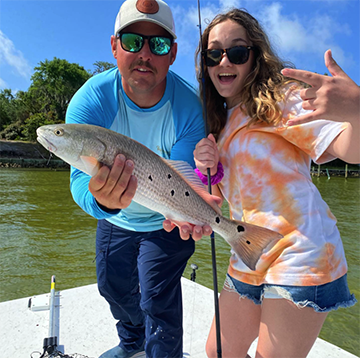 Destin Florida Fishing Guides Prepare for the Spring Break Rush
As spring break approaches, fishing guides in Destin, Florida prepare their boats and crews for the big rush.
Destin, Florida is one of the premier fishing spots in the United States and home to one of the largest fishing fleets in the world. In fact, there are hundreds of fishing guides in Destin, Florida. Every year, thousands of visitors flock to Destin for spring break to visit its white sand beaches and beautiful weather. Since the start of the COVID-19 pandemic, Florida has been a favorite travel destination for many travelers due to its low light. Locals suspect this year will be as busy as ever.
"We are really excited to see what this year's spring break will bring us! said Tim Stocks, owner of a popular fishing website in Destin, Florida. "Our guides get their boats ready and ready to take the fishermen out fishing every day."
In Destin, fishing tends to slow down during the winter months. With the colder weather and the kids back to school, this gives fishing guides time to relax and recuperate from the summer months when they often guide charters daily. With warm weather approaching and spring break approaching, there is a major effort to prepare boats, gear and crews for the rush ahead.
"Spring break is always one of our busiest times of the year," said Si Nielson, a local inshore fishing guide. "I've spent the last two months getting ready for a boat with a new engine and an improved rig for sight fishing."
March and April are particularly good months for fishing in Destin, Florida. Inshore fishing charters are especially plentiful in the spring for anglers looking to catch rockfish, cobia, speckled trout and black drum. While inshore fishing is particularly plentiful, offshore fishing takes longer to gain momentum. In April and May, fishing for king mackerel and Spanish mackerel begins to pick up. Mahi Mahi and Sailfish do not normally start picking until the early summer months of June and July.
For those looking to book a fishing charter in Destin, Florida over Spring Break, they need to do so ASAP. "In early March, we're usually full for the main spring break periods," Si Nielson said. "If you're looking to book a fishing charter this year, I highly recommend booking early so you can secure your spot."
There are hundreds of fishing charters in Destin, Florida specializing in inshore and offshore fishing charters. Even with such a large fleet, they book up quickly, so be sure to book your Destin fishing guide soon, if you want to catch some fish during the upcoming spring break.
About Destin Florida Fishing Charters
Destin Florida Fishing Charters is an online resource that connects anglers to the best Destin, Florida approved fishing guides for shore and sea fishing adventures. For more information, visit www.destinfloridafishingcharter.com