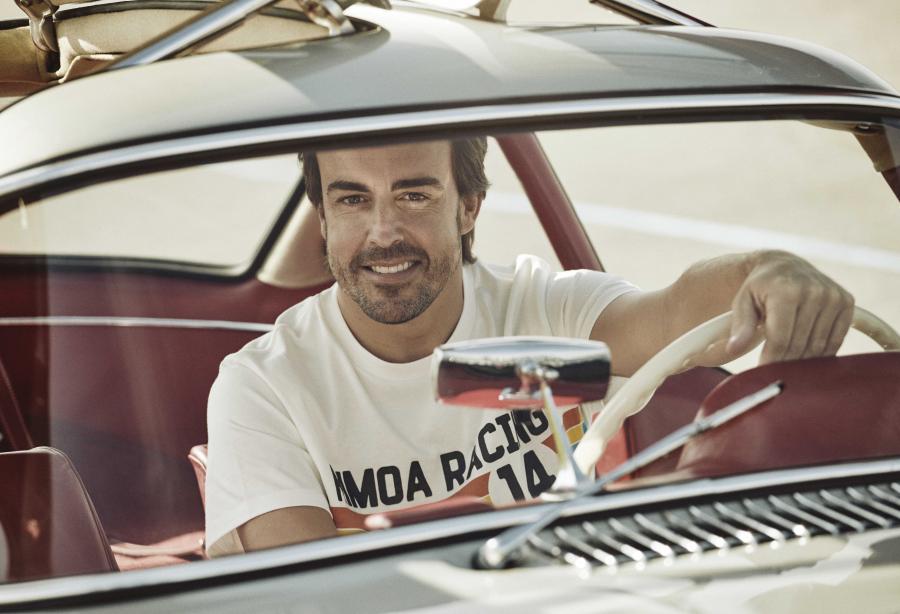 Fernando Alonso talks about his 60 Sunreef Power Eco catamaran: "The world is going electric, and yachts must follow too"
Two-time Formula 1 world champion Fernando Alonso ordered the 60 Sunreef Power Eco catamaran from Sunreef Yachts last September. The 60 Sunreef Power Eco is a versatile eco-responsible motoryacht offering total freedom of customization. Fernando Alonso's 60 Sunreef Power Eco will be powered by electric motors and a solar panel system developed by the shipyard. The catamaran will also be equipped with ultra-light batteries developed by Sunreef Yachts and an energy-efficient air conditioning system.

60 Sunreef Power Eco

Sunreef Yachts caught up with Fernando Alonso for an exclusive interview where he talked about his plans and shared his vision for the perfect yacht.
Francis Lapp and Fernando Alonso

Where did the idea of ​​building an all-electric yacht come from?
The world is moving in this direction. We become more aware and take on more responsibility. In recent years we have seen significant changes in global mobility, and in my opinion, the choice of an electric catamaran makes perfect sense. This type of ship offers a closer connection with the sea. The world is going electric and yachts have to follow it too.
Why did you choose Sunreef Yachts?
It was a very easy choice. Sunreef Yachts is known for its high quality and has built an excellent reputation over the past two decades. I chose a catamaran because I wanted to enjoy more space and all the other advantages that multihull yachts provide. At the same time, I wanted to build a luxury boat of the highest quality. Sunreef Yachts met all my requirements in terms of space, experience in building catamarans, style and luxury. For me, it was a definite choice.
Fernando Alonso
Name the three elements that must appear on your future yacht?
The first is the barbecue, which is an integral part of my life. I really like long BBQ nights with my friends and family so this is a must for me. I would also like to have a good sound system because music will be an important part of life on board. And finally, I will certainly take on board all the necessary water sports so that we can enjoy both relaxation on the deckchairs and sport.
Where do you plan to install your yacht?
Most likely, I will be based in Monaco. I organize cruises on the Côte d'Azur, Corsica and Sardinia. In general, this will be the south of France and the Mediterranean.

Fernando Alonso

What are your expectations as an owner?
This will be my first yacht, so it's hard for me to say anything specific. I want the yacht to always be ready to travel. Sometimes I go to sea spontaneously, so I want to make sure the yacht is reliable. I need a yacht I can trust. I know the technology behind this electric yacht is complex, but I also see the effort Sunreef Yachts puts into it, so I feel very confident. I look forward to spending time on board.
How do you imagine a perfect day at sea?
My ideal day on a yacht wouldn't start too soon. It would be a day off starting with breakfast on board with friends and family. It would be followed by swimming and some water sports. After lunch we all relaxed, socialized and enjoyed the sun. Dinner is a barbecue that we will cook ourselves and enjoy together.
60 Sunreef Power Eco
Sunreef Yachts was founded by Francis Lapp in 2002 in Gdansk, Poland, and the shipyard has been designing and manufacturing luxury sailing and motor multihulls ever since.
Credits: Sunreef Yachts