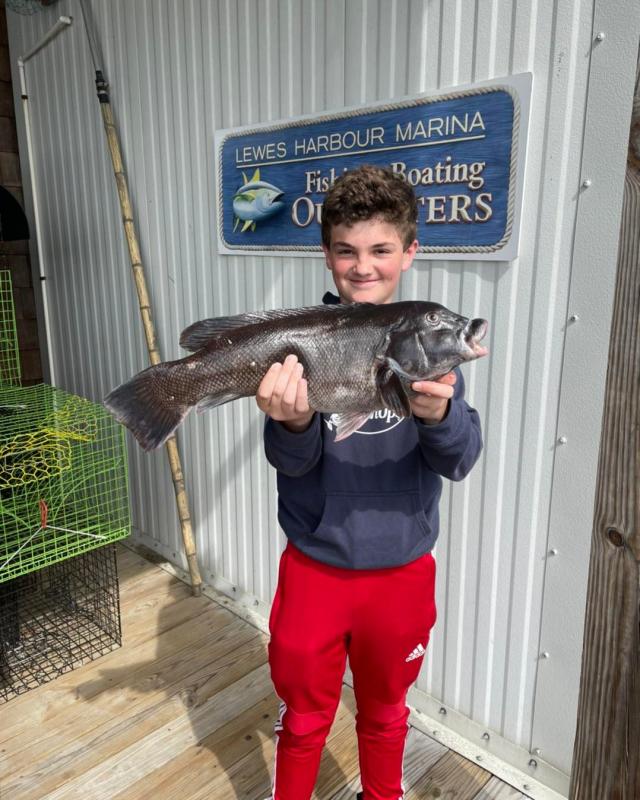 Finding fish is not random
One of the reasons why 10% of anglers catch 90% of the fish is that those 10% work for their catch. They have the freshest baits, their hooks are rust free and their tackle is in pristine condition. They've researched the species they're looking for, listened to the latest reports from other successful anglers, and observed the weather, tides, and moon phase so they know where to start the day.
So what if the first choice turns out to be water transport? After giving this spot a good hit, they move. If there's no fish on the sonar, no fish on the line, and no one around you is catching fish, it's time to find fish elsewhere.
The next location isn't just a randomly chosen location. The same factors that led the fisherman to select the first location will be used to select other locations. He will have those already entered in his GPS before leaving the dock.
Back when we were fishing big trout in Delaware Bay, I had a DuPont executive on my 20ft Bertram at the Weakfish Tournament World Championship held at Slaughter Beach. We were about five miles from the entrance towards Brandywine Light when we came across a dozen boats fishing nearby. I thought they were on a school of trout, so I joined the pack.
When I got there I didn't tag any fish but I figured they must be there otherwise why would all those boats be there? After 10 minutes without catching, without scoring and without seeing anyone else catching, I left. The other dozen boats were still there and still fishing.
When we got to Brandywine Light it was still early so the tournament fleet hadn't left the inlet. It gave us about an hour of excellent fishing, which was more than enough to put plenty of big trout in the cooler.
Then you can go too far the other way. I have a friend in Virginia Beach who has absolutely no patience. He'll pull his boat to one spot, have his men do a throw or two, and if no one hangs on, he'll set off for another spot. Imagine all the pilings along the Chesapeake Bay Bridge-Tunnel and you can get a kick out of it as it jumps from one to the other.
When I was doing charters there, I would let my people do several casts on the pilings to make sure they were fishing the water column from the surface to the bottom. You never knew for sure where the rockfish were.
One of the biggest mistakes I see people make when flounder fishing is not returning to the same area after catching a flounder. These fish settle in the same type of structure where they can catch bait as they pass. If there is a flounder there, there is a good chance that another flounder is in the same general area.
As soon as you catch a flounder, press the MOB button on your GPS. It means "man overboard". Now you have marked the spot and you can go back and drift on it until you get no more plaice.
When you're trolling for tuna at the Tea Cup and the bite starts at Massey's Canyon, don't just troll; pick up your platforms and run as fast as you can. We all know that stings come on and go off pretty quickly, so don't waste time hanging around in sterile water. Reach the fish while they are still feeding.
Finally, fish what's out there. A few years ago I was on a plaice trip out of Lewes. We had fished for hours with a flounder in the box. Then we came across a shoal of large croakers near B Buoy. Four of them were first time sea anglers and they were lighting up like a Christmas tree. Throwing those big croakers was exciting and they were having fun. The captain wanted to keep looking for flounder, but I convinced him to stay on the croakers. Everyone left with a bag of nets, and the second got a big tip.
fishing report
Two young men caught some impressive fish last week. Captain Aaron Herd's grandson Noah Hill caught a Gale Force 2.14lb white perch on a Broadkill River bloodworm. Alex Osborne fished the outer wall on the family boat Tog Gypsea with his father, who is a member of the Lewes Tog Club, to catch a 5.25 pound tog on a green crab.