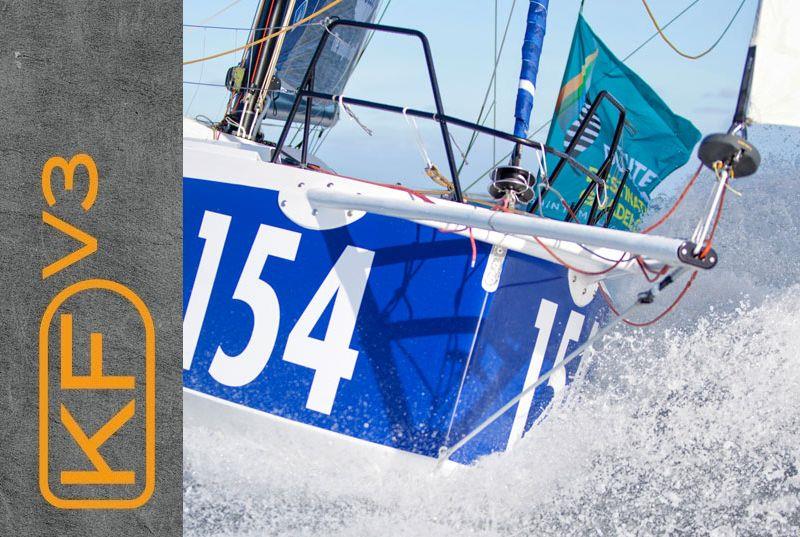 Karver KFEC Eco Furlers – A Better Future and a Better Furler
Karver KFEC Eco Furlers – A Better Future and a Better Furler
by Aleix Escorsell Jun 11 08:00 UTC

KFEC Eco hose reel © Karver

It is up to us, sailors, navigators, sailors and adventurers, to act for the preservation of the oceans, our formidable playground. Innovations are flourishing, mentalities and habits are changing, builders and designers are now giving priority to the eco-design of boats and fittings, and in search of more ecological materials.
In this article, we highlight the innovative construction technology of the Eco Concept range of furlers and commend Karver Systems for its contribution to the environment.

Background
The French hardware Karver is well known on pontoons for the reliability of its products but has also been committed for a long time to the environment. As early as 2005 they launched a range of pulleys with flax fiber cheeks, and now over 17 years later they present an Eco Concept Furler range, which received a special mention at the 2021 DAME Awards.
It is an extension of their very popular range of KF V3 furlers which have proven themselves on many high-performance IMOCA 60s, Transat Jacques Vabre and offshore multihulls.

KF V3 environmental references
The introduction of Karver's V3 reels was a major upgrade filled with significant improvements to the well-known KF range. However, this Eco Concept furler, launched in January 2022, goes a significant step further. The carbon fiber in the drum/wheel has been replaced with flax/flax fibers and bio resins, giving the drum a natural look with limited compromise in performance.
By using linen, Karver has chosen to work with a material that is not only natural, but also renewable. In addition, the French manufacturer has chosen to source linen grown and woven locally in France, thus minimizing the ecological impact of its manufacturing process.
Additionally, Karver took the innovative step of creating a cast stainless steel fork for the drum and swivel. This greatly reduces the amount of waste involved in the manufacturing process, but also creates a stronger and more durable fitting. Karver used the Eco Concept furler to develop the production technology for this component and plans to roll it out across the KF V3 range in the future.

The KFEC range
The Karver KFEC Eco Concept furler is available in four sizes: KFEC1.5, KFEC3.0, KFEC4.5 and KFEC6.0 (where the number reflects the safe working load (SWL) of the unit in tonnes) which are suitable to code zero and asymmetric spinnaker furling on boats from 30 to 60 feet.
The wide range of KF V3 accessories are compatible with Eco reels to provide a complete and integrated reeling solution.

Summary
Here is an ecological and eco-responsible product, as reliable, durable and light as its high-performance cousins, without increasing the price!
The Karver range of KFEC Eco Concept furlers are the right choice for your performance, your peace of mind and for the oceans!
To find out more about the Karver KFEC furler, click on the link below, or if you would like more information, contact us at