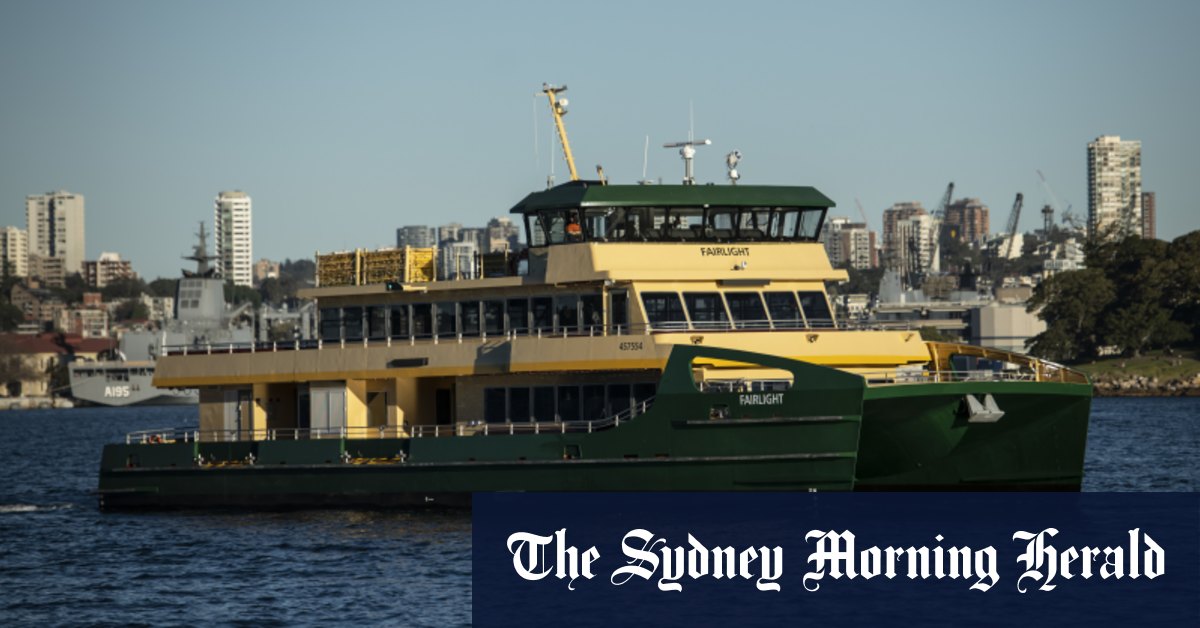 Manly ferries withdrawn from service after steering failure near cruise ship
Three new catamaran ferries have been pulled from service on the busy Manly route after one suffered a steering failure and came to rest in the planned path of a large cruise ship on Monday night.
The incident involving the Fairlight comes a day after another of the second-generation Emerald-class ferries, the Clontarf, suffered a steering failure, causing major delays to passenger services from Manly.
The Fairlight experienced a steering failure near Fort Denison on Monday afternoon while sailing from Manly to Circular Quay, which caused it to stop in the path of the Coral Princess leaving Sydney Harbour, according to two sources. A tug also escorted the cruise ship.
Transport for NSW said it ordered an immediate risk assessment after the Fairlight and Balmoral were decommissioned on Monday, a day after the Clontarf was removed from the Manly-Circular Quay route.
"When the Fairlight encountered a mechanical problem late [on Monday]a decision has been made to also remove the Balmoral from service as a precaution," he said.
The agency said assessments were underway to determine the cause of the incident involving the Fairlight and whether it was related to those affecting the Clontarf, which remained out of service during testing.
"Customers will experience a schedule similar to normal [on Monday] evening and [on Tuesday] with interim arrangements in place to serve the Manly-Circular Quay route," he said.
The Maritime Union of Australia, which represents deckhands on ferries, said the government must order the state's transport safety agency to urgently investigate the issues plaguing new Emerald class ferries.
"That's why the four freshwater ferries should be back in service immediately," said union assistant secretary Paul Garrett.