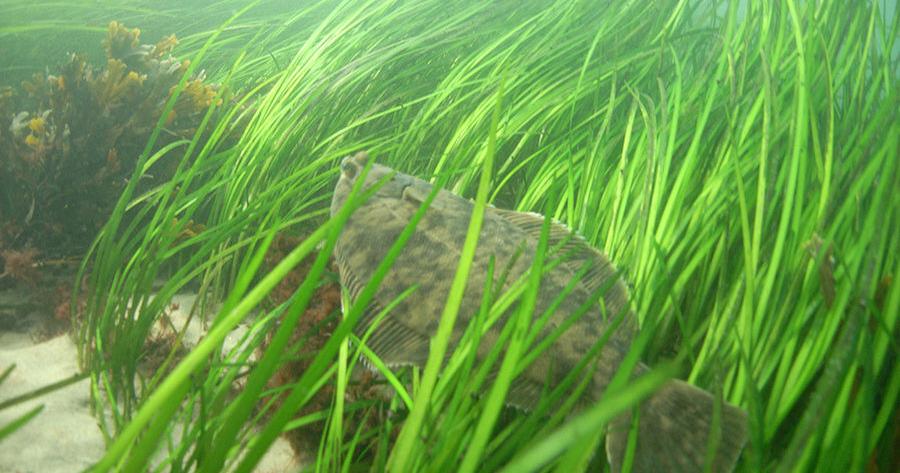 MONTI: How habitat (and fish) respond to climate impacts | local sports
The National Oceanic & Atmospheric Administration continues to help us understand climate impacts in a big way. On December 12, 2021, they published a study that helps us visualize climate impacts on marine, estuarine, and riverine habitats.
I have written for years about which fish species are gaining and losing in our area due to climate impacts. These learnings are largely due to the work of NOAA and its 2016 Northeast Fish and Shellfish Climate Vulnerability Assessment Study.
The study assessed the vulnerability of 82 invertebrates and finfish. Invertebrates (shellfish) that cannot move out of an area that experiences negative climate impacts (like warming water) are losers and will die. Cold water fish like winter flounder and American lobster also make us losers as they leave our area for deeper, colder waters. There are also warm water fish that make us winners, such as black bass and scup which are here in greater abundance than ever.
In their December study, NOAA and its research partners assessed the vulnerability of 53 marine, estuarine, and riverine habitats in the northeastern United States to climate change in the same way they had assessed the vulnerability of species in the 2016 study. The new habitat assessment helps us draw correlations, explaining how climate impacts the areas where the fish we like to catch, eat and/or release live, eat and often spawn. From an angler's perspective, these altered areas or habitats provide the reasons why some fish come in and some fish leave our area.
The study, which assesses the vulnerability of coastal habitats to climate change, reports that salt marshes, shell reefs, deep-sea corals, seagrass beds, kelp and intertidal habitats are among the most vulnerable habitats to climate change. climate change. These are the very places where the fish we love fish and spawn.
"The most climate-vulnerable coastal habitats are also those most often at risk of degradation due to coastal development and pollution," said a media advisory on the study. "The assessment highlights the importance of prioritizing habitat protection and restoration to support resilience and adaptability to climate change."
For example, the 2016 Northeast assessment ranked winter flounder as very very vulnerable to climate change. This is due to the poor state of the stock in the southern part of its range and the decline in population productivity associated with increasing temperature near the shore.
The new assessment states: "Important habitats for winter flounder, including submerged aquatic vegetation and tidal wetlands, are vulnerable to high air and water temperature, sea level rise the sea and habitat fragmentation. The high climatic vulnerability of these habitats and the high dependence of winter flounder on these habitats suggests a potential critical link of climatic vulnerability for this species.
The places where winter flounder like to live, eat, swim are disappearing in our region, so the stock of winter flounder is also disappearing.
Habitat assessment can help identify climate research priorities, manage protected species, and identify critical fish habitat and habitat areas of concern.
Healthy habitats are necessary for the maintenance of sustainable fisheries and the recovery of protected species. Understanding habitat vulnerability can provide a more complete picture of the vulnerability of these managed species. This is especially true in cases where populations are not meeting, at least in part, fishing or rebuilding objectives due to factors other than fishing mortality.
The study concludes: "Reducing stressors on habitats will make them more resilient to the effects of climate change. NOAA Fisheries takes a proactive approach to reducing the impacts of climate change and increasing resilience by assessing the vulnerability of habitats, fish, and fishing communities to guide management and conservation actions.
The results of the habitat vulnerability study were recently published in the scientific journal PLOS ONE on plos.org.
NOAA Summary of Climate Change in Massachusetts, Rhode Island
On January 26, NOAA's National Centers for Environmental Information released their State Climate Summaries for 2022.
Temperatures are warming up. Rhode Island temperatures have risen 4 degrees since the turn of the 20th century, and Massachusetts' temperature has risen 3.5 degrees Fahrenheit. The report states: "Under a higher emissions trajectory, historically unprecedented warming is projected to continue throughout this century. Intensified heat waves and less intense cold waves are projected.
Another highlight is that average precipitation is expected to continue to increase in both states, while natural drought is expected to be more intense as higher temperatures will increase evaporation rates.
Sea level is also rising. Global sea level is projected to rise, with a likely range of 1 to 4 feet by 2100. Sea level rise poses significant risks, including flooding, erosion-induced land loss and greater vulnerability to flooding due to higher storm surge. For example in Rhode Island since 1930, sea levels have risen more than nine inches in Newport, which is faster than the global average. For state climate summaries, visit https://statesummaries.ncics.org.
Where's the bite?
Cod and haddock: Elisa Cahill of Snug Harbor Marina, South Kingstown, said: 'The weather is bad and when the boats are fishing it's hard to find cod. They catch cunning monsters (choggies). It must be colder and all are optimistic the bite will happen again.
To fish for haddock in Massachusetts, Google fish for haddock in Newburyport or Gloucester. Contact Manolin Charters who spoke at an RISAA seminar this week on haddock fishing, he can be contacted at [email protected]
Fresh water: As temperatures rise and fall this week, check safe ice conditions with cities and towns. Cole Freeman of Red Top Sporting Goods, Buzzards Bay said: "Freshwater action for perch, pike and largemouth bass takes place through the ice on small ice-covered ponds."
Dave Monti holds a captain's license and a charter fishing licence. He sits on various boards and commissions and has an advisory practice focused on clean oceans, habitat preservation, conservation, renewable energy, and fisheries issues and clients. Send fishing news and photos to [email protected] or visit www.noflukefishing.com.