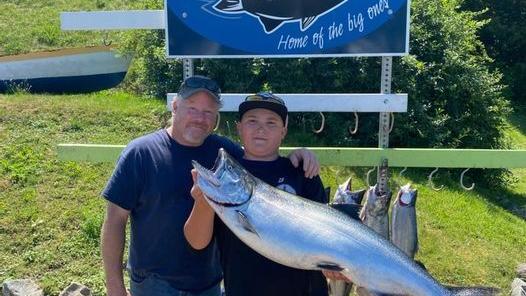 Scattershots: Bart's Cove Walleye Event, Federation Picnic, National Marine Sanctuary Proposal | Outside
The breakwater is designed to prevent damaging flooding, such as those of 2017 and 2019, by limiting wave heights in the harbor to 1 foot.
According to Lieutenant Governor Kathy Hochul, the project will help protect the area from future flooding, increase the economic impact by extending the boating season and ensure it remains a place of enjoyment for future generations. The project includes the installation of an oval breakwater approximately 350 feet in length and the expansion of the east and west jetties to reduce wave action and sedimentation at the mouth and in the channel of Olcott Harbor navigation. This should prevent flooding and damage to the shoreline, as well as make navigation better for longer periods of time throughout the year.
Proposed National Marine Sanctuary
The National Oceanic and Atmospheric Administration has proposed a special national marine sanctuary on Lake Ontario in the eastern basin of the lake. This unique "underwater national park" will showcase the rich maritime history of the Great Lakes. If approved, it will become the Empire State's first national marine sanctuary. NOAA proposes to designate an area of ​​up to 1,786 square miles that would include the area adjacent to Jefferson, Oswego, Cayuga, Wayne and St. Lawrence counties stretching along the St. Lawrence River from the lake.
The nominated area contains 64 known wrecks and an aircraft spanning over 200 years. Based on historical records, 200 additional wrecks and three planes could also be located in this same area. Public comments are encouraged to federal registry.gov. The deadline for submitting comments is September 10, 2021.