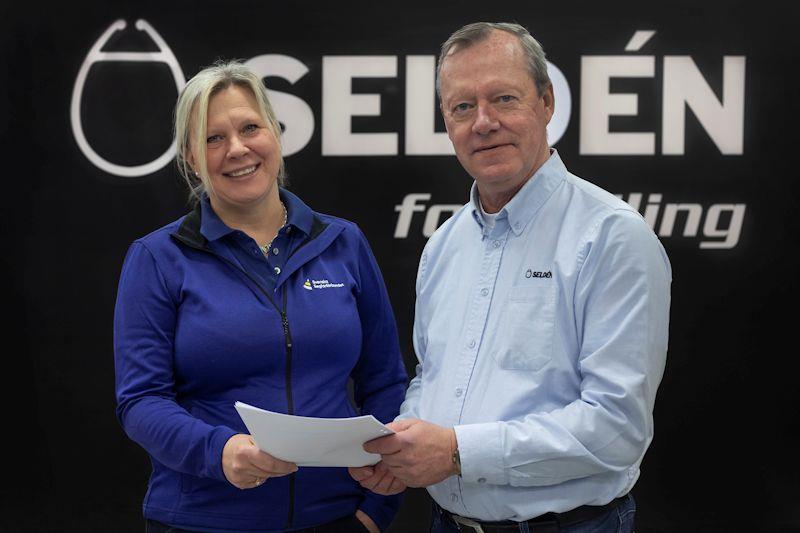 Seldén in collaboration with the Swedish Sailing Team
Seldén in collaboration with the Swedish Sailing Team
by Mats-Uno Fredrikson February 27 09:00 UTC

Marie Björling Duell and Peter Rönnbäck © Dan Ljungsvik

Seldén and the Swedish Sailing Federation have signed an agreement for Seldén to support the SWE sailing team as a sponsor in the Olympic classes.
"Historically, we have always supported Swedish sailors in the national team and some have even been employed over the years. It is a natural step for us to officially support and contribute to their continued success on the international sailing stage. sailing," says Seldén Group CEO Peter Rönnbäck and continues: "We also appreciate the efforts of the Swedish Sailing Federation to promote the sailing lifestyle in general."
"We are delighted to start a cooperation with a Swedish supplier of high quality equipment that matches the requirements of our sailors within the national team", said Marie Björling Duell, CEO of SSF.
SWE Sailing Team head coach Magnus Grävare added: "Teaming up with Seldén will be very useful for us, especially on the deck hardware and the dinghy rigs".
Founded in Sweden, Seldén has become the world's leading brand of masts and rigging for dinghies, keelboats and yachts. The Seldén Group has 6 production sites in Europe and the USA, a worldwide network of dealers and an extensive product range for racing and cruising sailors.