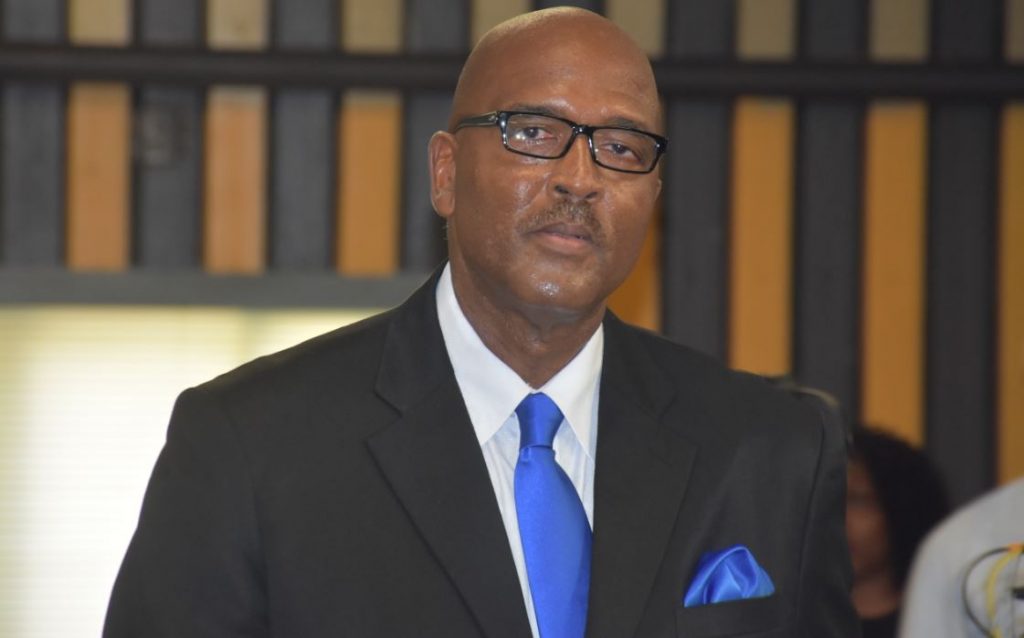 Ships operating illegally while charter companies evade taxes
Several boats have operated without status on the territory and several charter companies have escaped customs and immigration taxes.
That's according to Customs Commissioner Wade Smith who was speaking on ZBVI radio station recently.
Smith said his department conducted several inspections at various marinas to ensure that all vessels present had the legal right to operate in the territory.
He said the boats discovered did not meet the criteria required by customs.
"To have status in the Virgin Islands, a vessel must be fully imported (duty paid), temporarily imported ($200) per year, or in possession of a commercial pleasure craft license," Smith explained.
"These boats [that were inspected in December] had neither, resulting in a substantial loss of revenue. Customs is responsible for border control and we are responsible for the movement of ships entering and leaving the territory. In simple terms, this is equivalent to the police seizing a vehicle or scooter for driving on public roads without a license and without insurance," added the commissioner.
"We have also fined a number of companies that were operating without a licence, even after being written to them and told not to charter specific vessels, our instructions were totally ignored. We recently fined to a charter company ($20,000) for smuggling in a replacement engine for a vessel in its fleet," he added.
Smith noted that other charter companies have been fined for smuggling various equipment into the territory. He said it happens when charter vessels go straight to marinas before going through customs and immigration.
"This same company was fined £95,000 a few years ago for chartering 19 vessels without a licence. These charter companies issued cruising permits in violation of the law and through our post-verification functions, we recovered thousands of dollars," Smith continued.
The commissioner also revealed that through surveillance of marinas, his agents have discovered that many boat captains are lying about charters to avoid paying cruise license taxes. However, Smith said, when the guests arrive, they present the charter contracts. He described it as a blatant attempt at tax evasion.
Smith said the deception didn't stop with cruise license tax evasion. He said operations discovered yachts being sold without Custom's knowledge.
"It was only as a result of these transactions that we were able to identify a number of sales in which the deed of sale indicated a nominal amount of $1 as a transfer fee. A figure that is not acceptable as a transaction value for customs purposes for valuation and revenue collection," Smith said.
"Our compliance operations at marinas have resulted in over $100,000 in fines, approximately $40,000 in duty collections and that dates back to the last six weeks. Additionally, it is important to note that two offenders were fined $20,000 each for obstructing the officers in the performance of their duties," added the Commissioner.
Smith said during peak season many charter boats, especially water taxis, were grounded until they received commercial pleasure craft licenses.
Copyright 2022 BVI News, Media Expressions Limited. All rights reserved. This material may not be published, broadcast, rewritten or distributed.