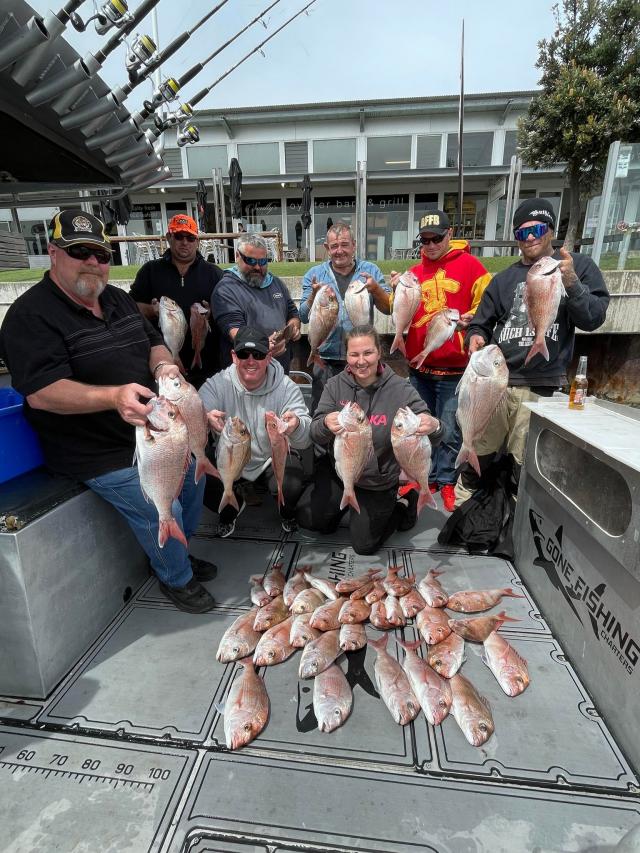 Snapper always bites at the water's edge
Peri Stavropoulos
Land snapper fishing continues to prove to be very effective over the past week, with the Geelong waterfront once again being one of the number one hot spots.
Wagim Walk still has fantastic fishing with anglers always pulling fish over 2 feet, bait fishing has been the most effective but as the weather gets warmer it is worth throwing in some plastics flexible.
St Leonards Pier has been a hot spot with many reports of fishermen landing good fish.
Bait fishing on the toughest days has been the most productive, but saying anglers get them on calm days as well.
Fresh baits like sardines, squid, and whiting all worked wonderfully.
As the warmer weather warms the bay, the snapper should hopefully come over to chew it hard.
St Helens Rocks also offered decent fishing last week with reports of pink snapper and flathead all making appearances. Andrew Orchard had a crack there during the week landing some quality flatheads over 50cm.
Queenscliff has been another fishing hotspot this week with its usual residents fishing very well.
King George's whiting chewed weeds very well off Queenscliff as far as St Leonards, with the 'White Lady' proving to be the current hot spot.
Anglers fishing at high tides had no problem boating with good numbers of whiting with lots of fish reaching over 40cm.
Point Lonsdale Bay has been a prime location for squid lately, the boats that found a plot there had no problem finding a bag of squid.
Throwing big squid jigs was super efficient, as were the handlines with a squid tip, especially if you want one of the big ones lurking underneath.
Offshore Barwon Heads still produces significant amounts of snapper and Gone Fishing Charters is right in the thick of it.
Chris (Gone Fishing) and other boats find large schools of snapper standing between 30 and 45m, piles of fish around 1.5kg with lots of fish reaching the deck that weigh over three kilograms.