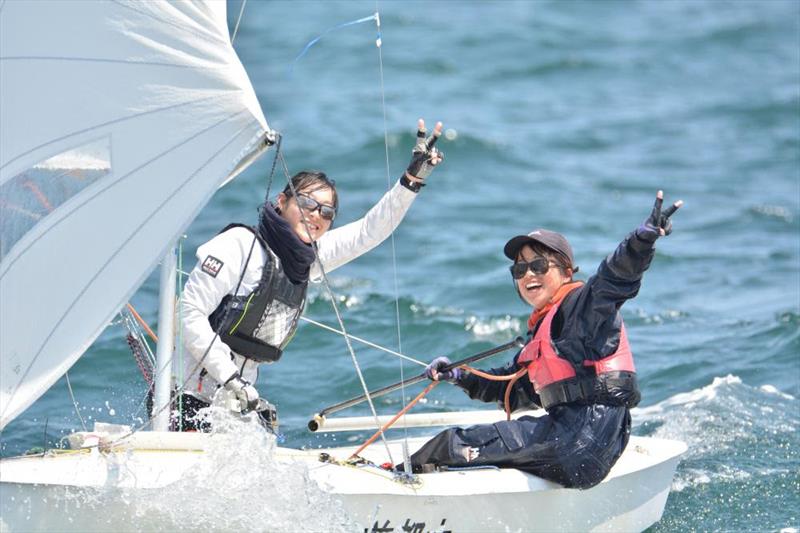 Steering the Course women's global sailing festival kicks off in the southern hemisphere
Steering the Course women's global sailing festival kicks off in the southern hemisphere
by World Sailing on Oct 2 06:44 UTC

Steering the Course, the world women's sailing festival of World Sailing © World Sailing
The Southern Hemisphere edition of Steering the Course, World Sailing's global women's sailing festival, kicked off on Friday. After the success of the first edition in the Northern Hemisphere in May, it is now the turn of the countries, classes and sailing clubs of the South to present the opportunities of sailing and to initiate more women and girls to this sport.
The Northern Hemisphere Edition saw more than 20 MPs participate in activities over a ten-day span, including an increase in the number of entries for national events and sailing lessons long after the festival closed.
Events have already been organized in Australia, Brazil, Chile, Chinese Taipei, Greece, New Zealand, South Africa, Saint Kitts and Nevis and Uruguay between today and Sunday. October 10, 2021.
Other nations are expected to host events in the coming weeks as countries unite to promote women's sailing in all classes, from dinghies to keelboats and windsurfing to kitesurfing.
Australian Sailing is hosting the first National SheSails Leadership Conference to be held on Wednesday October 6 via Microsoft Teams. The webinar is open to Australian Sailing members and non-members by registering here.
Chinese Taipei Sailing Clubs will hold tasting sessions in the Optimist and Keelboat classes while Have a Go sessions are being held in Greece now that Covid restrictions have relaxed and allow for greater participation.
The Yacht Club Uruguay has five days of activities starting with a launch event with a Q&A with four women from the national team. There will also be a webinar on "The role of the family in supporting the female matelote", a workshop on female coaches organized in collaboration with the organization "Mujeres al Timón" (Women at the helm), and sessions for 8 year old girls. -15 to bring a friend and sail together on an Optimist boat, women over 16 to spend a day with the coaches or take a sailing lesson in a Hunter 160 or a J / 24.
Along with physical events, the rapidly growing eSailing platform will also allow many more people to virtually engage in sport.
The eSailing Offshore "Steering the Course" challenge starts on October 1st for a virtual race from Sydney to Fiji. Almost 8,000 skippers have registered and, for the first time in an eSailing event, there will be more women than men.
Virtual Regatta is available to download and play for free on Office, ios and Android.
A roundtable on women leaders in sailing will be held on Monday, October 4. It will be broadcast live on Youtube as Megan Kensington, New Zealand World Sailing Race official, and Raema von Reiche, Samoan head coach and president of the Samoa Sailing Association, discuss their careers, how the course has helped them and offer expert advice on how to get started in the sport.
Olympic gold medalist Shirley Robertson OBE will host a World Sailing Trust panel discussion on Thursday October 7th on "Equity and Inclusion in Sailing", a continuation of the panel held in May.
If you are attending an event during Steering the Course, share your photos and videos with us on social media using the hashtag #SteeringTheCourse and @worldsailingofficial on Facebook and Instagram and @worldsailing on Twitter. You can even send us your content directly by email . We will share your content with our subscribers!
To get involved in an event or organize your own event, please contact for more information.