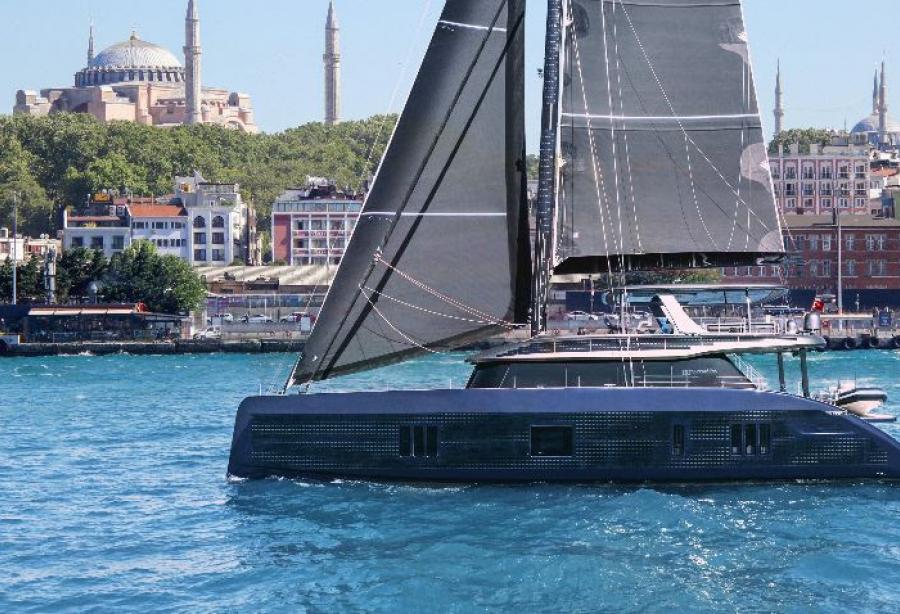 Sunreef Yachts will open a new sales office in Turkey
Polish shipyard Sunreef Yachts is expanding and opening a new sales office in Istanbul, Turkey in August 2022. With two shipyards and an office in Gdansk, Poland, a shipyard and an office in the United Arab Emirates, and a sales office in Fort Lauderdale, USA, Sunreef is now opening its sales office in Istanbul.

Sunreef Yachts has experienced phenomenal growth in recent years and is committed to continued development. Francis Lapp, founder and mastermind behind the success of Sunreef, sees great opportunities in Turkey for luxury catamarans.
While Italy, France and Monaco remain major yachting hubs, Turkey, Greece and Croatia continue to attract more and more attention. Turkey is a strategic choice for the company due to its economy, yachting tradition, location and ideal sailing conditions.
In 2021, Turkey's economy showed the fastest economic growth among G20 countries, and is also one of the major wealthiest countries in the Middle East, home to over 100,000 millionaires, and a significant increase in the number of HNWI living in Turkey is expected. in the next five years. Turkey is pursuing an ambitious port expansion program, attracting major developers to the country.
Turkey is an emerging power at an important transport hub between West and East, with 8,000 km of coastline and some of the most beautiful bays and unspoilt beaches in Europe. In addition, the culture of yachting and the ancient history of navigation are developing there. There are over 20 marinas along the coast with 6,530 berths.
Beryl Xumen

This month Sunreef opened its sales office and developed a plan for the next six months. As well as welcoming customers and press to their yachts in August and September at various events including the 21st Bosphorus Cup in Istanbul, Sunreef will be participating in the Avrasya Boat Show in December. This once again highlights Sunreef's big plans for Turkey. Beryl Xumen, who recently joined the Sunreef Yachts sales team, will oversee the new yard office in Istanbul.
Sunreef Yachts was founded by Francis Lapp in 2002 in Gdansk, Poland, and the shipyard has been designing and manufacturing luxury sailing and motor multihulls ever since.
Credits: Sunreef Yachts