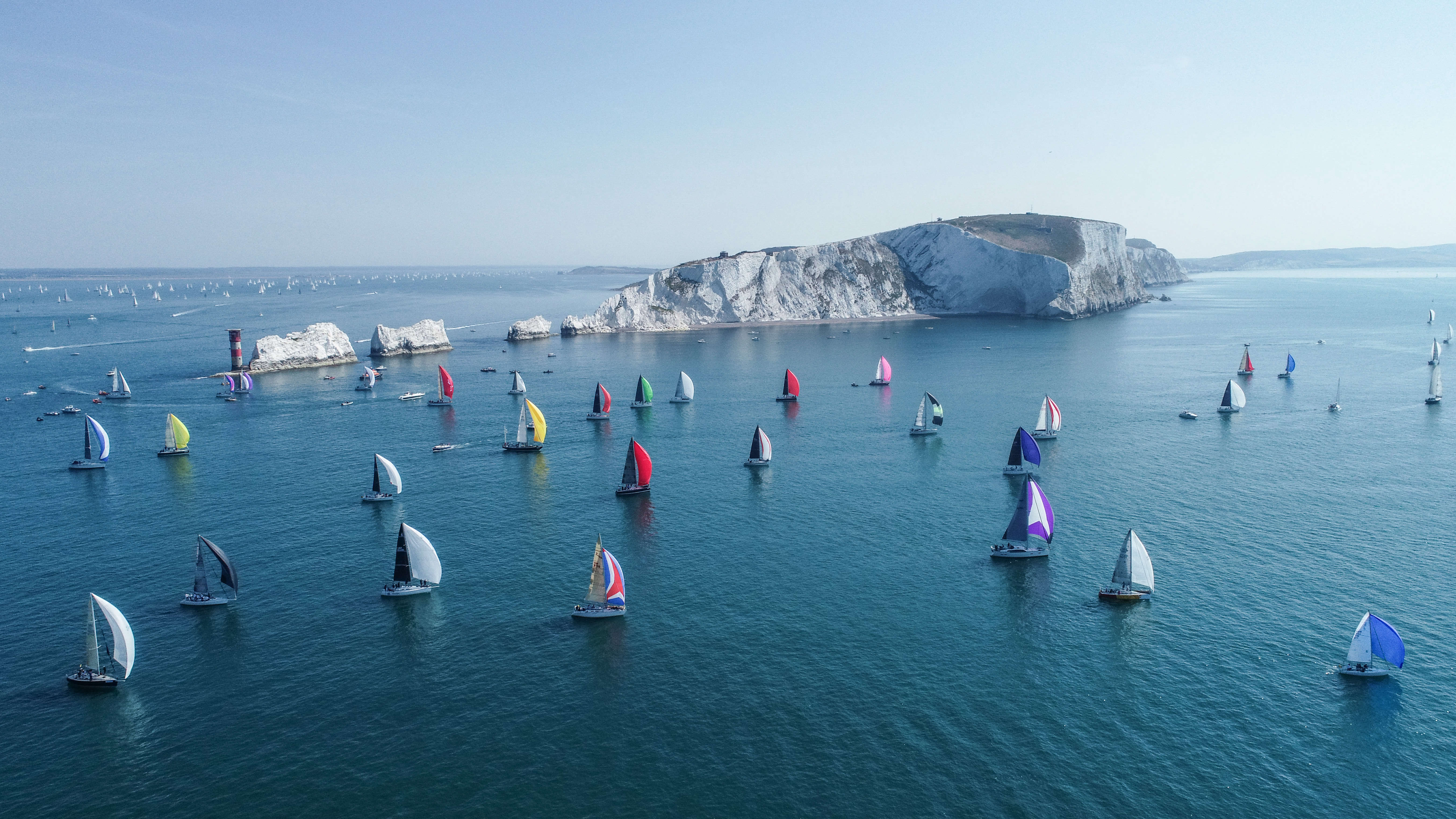 The race around the island will take place this weekend
Only 24 hours remain until 1,200 boats race around the Isle of Wight, in this year's highly anticipated Round the Island race.
Organized by the Island Sailing Club, the 2021 event – which starts tomorrow (Saturday) at 6.30am – marks the 90th anniversary of the race.
Renowned sailor and ambassador Helly Hansen, Pip Hare, will fire cannon shots at the Royal Yacht Squadron for the first departure at 6.30am, then jump up a hill to join the crew of the quarter-ton 'Belinda'.
David Atkinson, race director said:
"The goal this year is to organize a great race on the water.
"Saturday's weather is looking good at the moment, but everyone should check the updated forecast available on our event website. Entries have exceeded our expectations, clearly demonstrating the popularity of the race and general appetite for sailing after the last The entire 130-strong racing team is working hard to ensure that all of our competitors have a fantastic day on the water. "
A pre-race weather briefing will be given by official race weather guru Chris Tibbs and will be available online from 6 p.m. today (Friday) at roundtheisland.org.uk.
Chris Tibbs said:
"It looks like it will be a slow start to the race until a weather front passes by late in the morning, then we will have a nice southwesterly wind with some clearings. This should allow the spinnakers to fly to the south side of the island and finish the race well.
One of the multihulls participating in the race is PowerPlay, which as Concise 10 set the round the island record (multihull class) of 2h 22m 23s in 2017.
"PowerPlay is certainly capable of breaking the record we set in 2017, but as usual, the wind gods will have the final say. Ideally, we would need more than 18 knots to the south for a quick turn ", said skipper, Ned Collier Wakefield.
Peter Cunningham, PowerPlay Racing team owner said:
"The MOD70 is the most exciting boat I have ever ridden on and the chance to compete in the Round the Island race is a highlight. It's a great course and one of the most memorable moments is knocking down at The Needles. Going from 20+ upwind to 35 knots and more, you can feel the acceleration! The competition will be tough, but the boat and crew are in great shape, so don't hesitate!
The awards ceremony for the Gold Roman Bowl (IRC Overall Winner) and Silver Gilt Roman Bowl (ISCRS Overall Winner) will take place on Sunday at the Island Sailing Club. All other trophies will be awarded on Saturday, August 7 at 11 a.m., after Cowes Week, when COVID restrictions will hopefully be lifted.
A full list of winners will be available at roundtheisland.org.uk.